How do I add tracks to one of my existing charts?
(You must be logged into your account to access this function)
1.
Expand the Player by clicking on the icon, or click "P"

2.
Click on "Add To My Charts" Button and Select the Chart to add the current track to.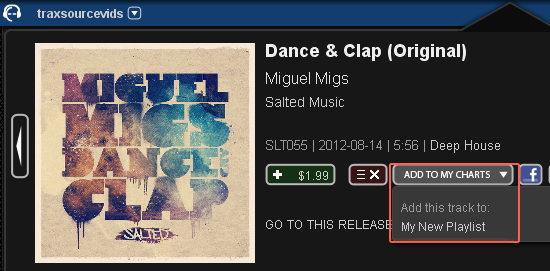 Was this article helpful?