How do I change my User Name, Password, Email Address, etc? (Profile)
Traxsource is set up so you can update your profile at any time, here's how:
1. Login to Traxsource, click on your User name on the left just below the Main Player, and then select "Account Profile" from the drop down box.
2. Update your information as needed and click submit when you are done.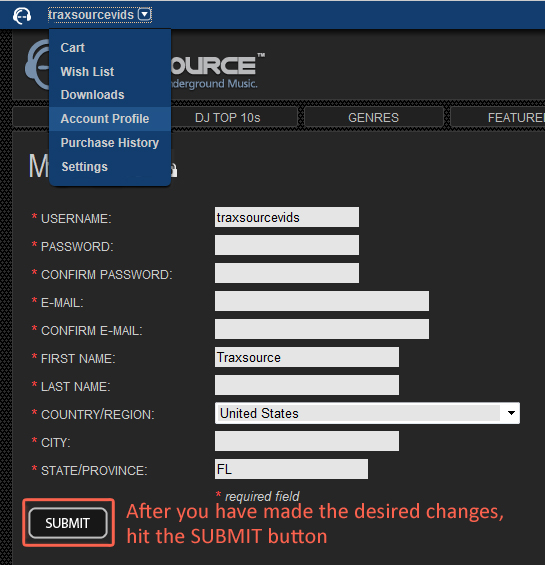 Was this article helpful?