How do I choose a format during shopping?
Method 1
1.
Click on
User Name
at the upper left of the page and select
Settings
from the Dropdown menu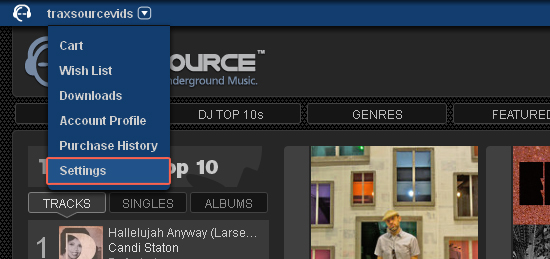 2.
Click to select your preferred format.

Method 2
1.
Go into your cart and click
Change All Items
to change everything in the cart from one format to another,
2
. Click the Format box on each track in the cart to change formats individually.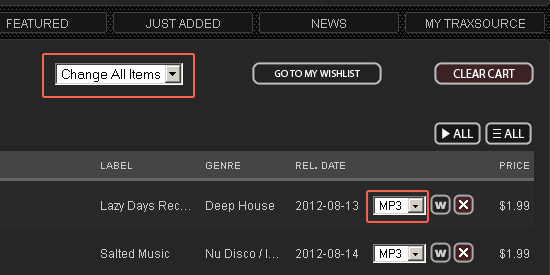 Was this article helpful?