How do I edit my chart?
(You must be logged into your account to access this function)
1.
Click on the "My Traxsource" tab on the left side of your browser
2.
Click on the + next to "My Charts" to expand the section
3.
Click on the Pencil icon next to the chart you want to edit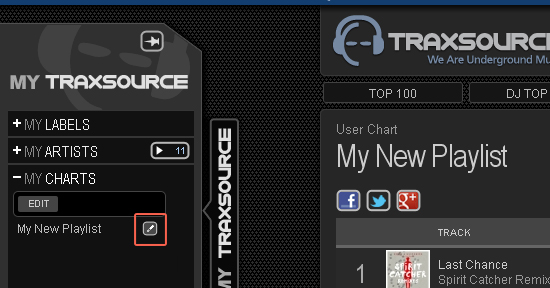 4.
Click and Drag tracks up and down to arrange the order.
5.
Click the Red X on the right to remove Tracks
6.
Click on "Modify Title" to change the Title of you Chart.

7.
Click on "Submit" to save the changes you have made.
Was this article helpful?