How do I edit / remove artists and labels I'm following?
(You must be logged into your account to access this function)
1.
Open the "My Traxsource" Tab on the left hand side of your browser
2
. Expand the "Artists" or "Labels" area you want to manage by clicking on the
"
+
"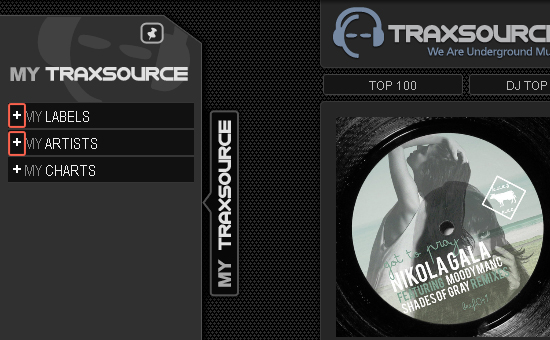 3.
Click on the "Edit" Button to reveal the Red X's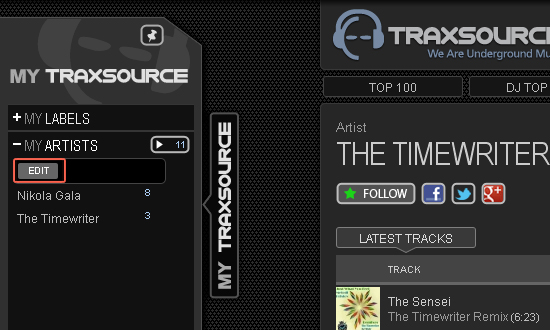 4.
Click the Red X next to any "Artist" or "Labels" you no longer wish to follow.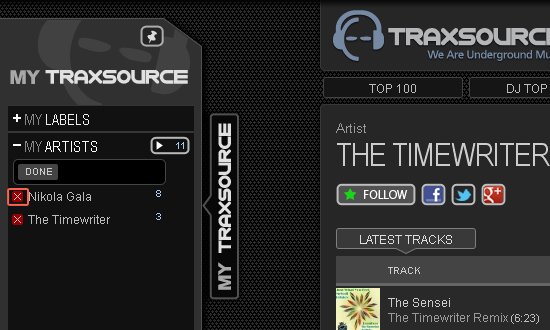 Was this article helpful?