How do I make a user chart / playlist?
You can create your own chart and instantly share it. The process is simple, and it is directly related to the "Playlist" function within the "Expanded" player.
(You must be logged into your account to access this function)
1.
Expand the Traxsource Player by clicking on the player icon, or use the keystroke "P"

2.
Click on "Clear Playlist" on the bottom right of the playlist area to remove old tracks.
(This will close the window and empty the player)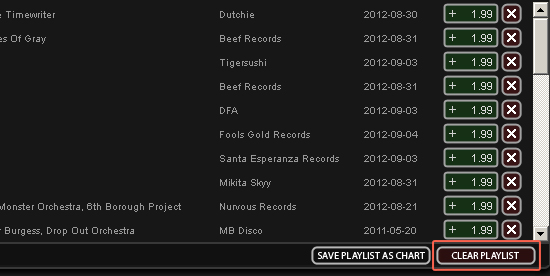 3.
Browse the site and add desired tracks to Playlist by clicking on "Play" buttons.
4.
When you have the desired tracks in your playlist, click on the "P" to expand the player.
5.
Adjust the order of your Tracks by dragging them up and down in the playlist area.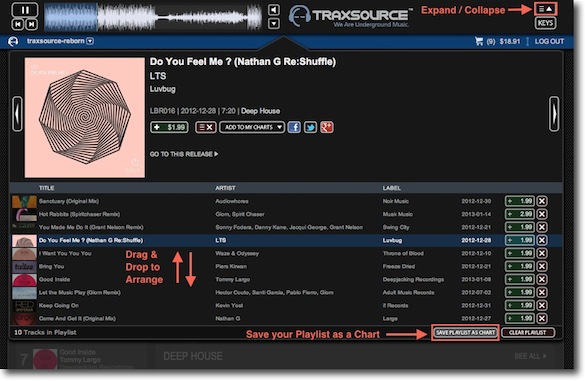 6.
Remove unwanted tracks by clicking on the "Red X" in the playlist area.
7.
When your playlist is ready, click on the "Save Playlist as Chart Button" on the bottom of the playlist area.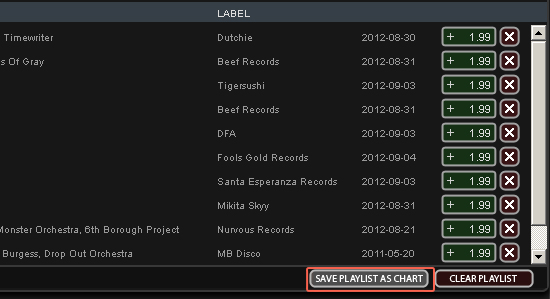 8.
Enter the "Title" for your Chart (please note this title will become the URL address)
9.
View and share your Chart / Playlist by Clicking on "My Traxsource" Tab and Then the + by "My Charts"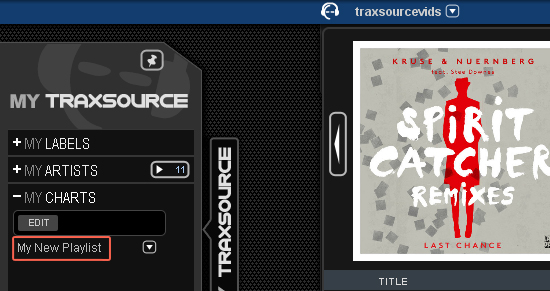 10.
Click on the Desired Chart to view / share.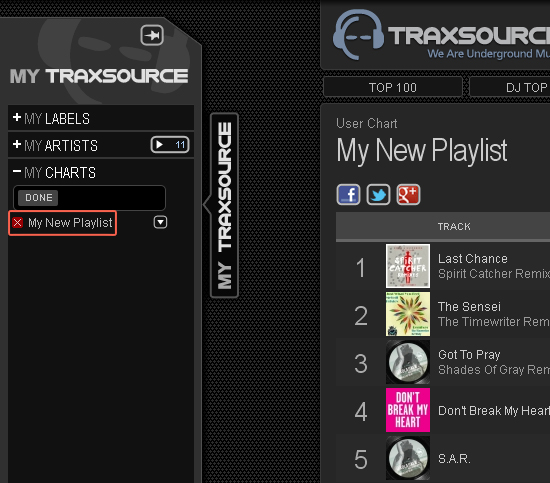 For more info please see below:
How do I edit my chart?
How do I add tracks to one of my existing charts?


Was this article helpful?