How do I manage / remove my charts?
1.
View and share your Chart / Playlist by Clicking on "My Traxsource" Tab and Then the + by "My Charts"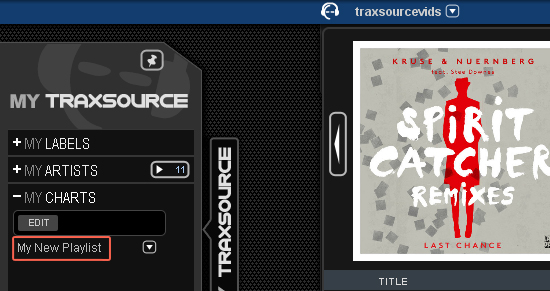 2.
Click on the "X " next to the chart you wish to delete or Click directly on the chart to update it.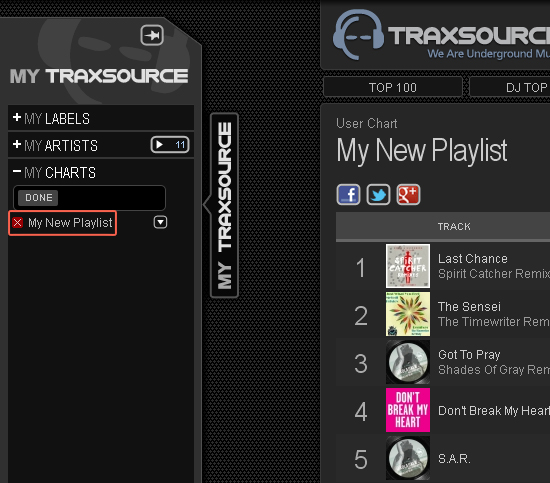 Was this article helpful?