How do I redeem a Gift Certificate, Promo or Discount Code?
You can use your "Traxsource
Gift
Certificate
" dollars to purchase music on our site any way you like, all at once or a little at a time... its up to you. We'll keep track of your credits and provide you a current "credit balance" each time you login so you can simply download your favorite tracks.
1.
Click on your cart, in the upper right hand corner of the page and then click the big green
CHECKOUT
button.

2. Enter your "Gift Certificate Code" in the "optional code" entry area and click "apply".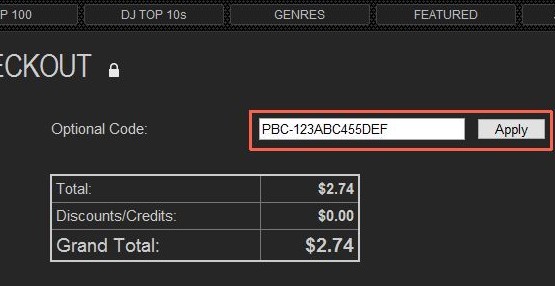 3.Choose your payment method, and follow the prompts.


Each time you login, you will see the remaining balance of your code(s) on the checkout page reflecting the amount of credit you have.
Was this article helpful?