How do I share my chart?
1.
View and share your Chart / Playlist by Clicking on "My Traxsource" Tab and Then the + by "My Charts"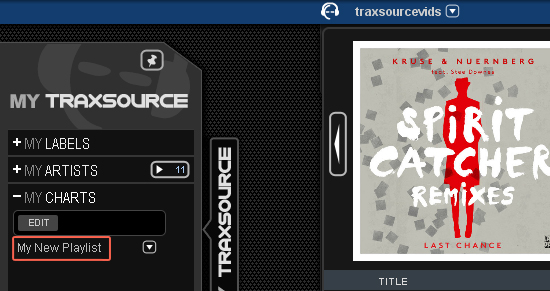 2.
Click on the Desired Chart to view / share.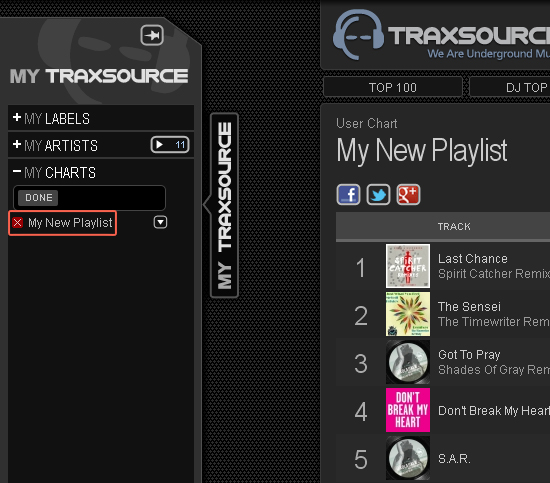 3.
Click on the desired social network icon.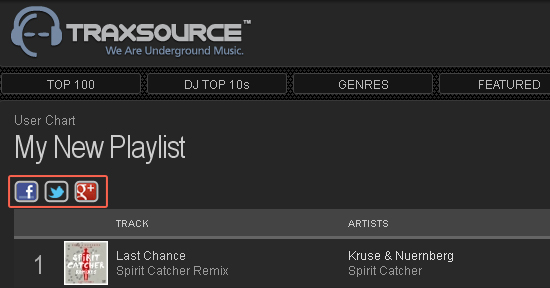 Click Here To See The Video Tutorial
Was this article helpful?