How do I use the "i" Info Pop up to navigate the site?
1.
Move your mouse over any release image and click on the "i" image.
2.
Click on any of the artist, remixer, label or genre links to be taken to the respective home pages or click "go to this release" to access the specific release page.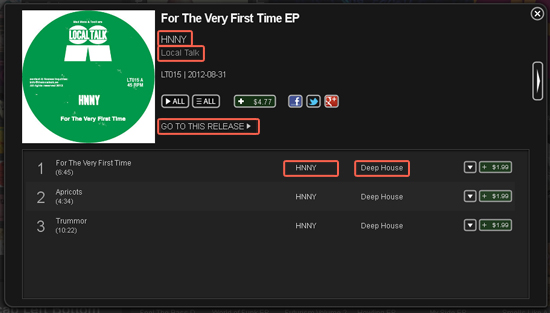 Was this article helpful?