What do I do if I have a problem using my credit card?
The most common cause of credit card problem is that the 3 digit security code or expiration date does not match the credit account number. For security reasons we do not store 3 digit security codes and expiration dates in our system and therefore they must be entered every time you make a purchase.

1. If you have had trouble using your card, please try to make the purchase again being sure to carefully enter the correct expiration date and 3 digit security code (found on the back of your card).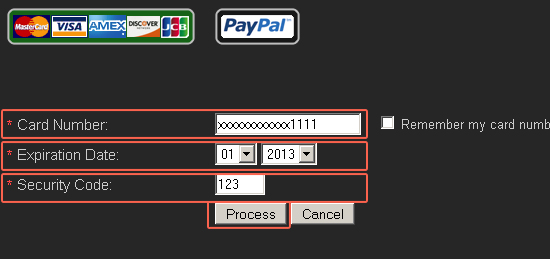 2. If after making sure you entered everything correctly when attempting to make the purchase you still experience a problem, please contact: Security@traxsource.com

Please include the information below in your email:
- Type of Card
- First 4 and Last 4 digits of Card


Was this article helpful?